What is 42 Degrees?
42 Degrees is a service designed by Edge Effect, and includes a library of materials on diverse SOGIESC inclusion in humanitarian and development contexts, a global community of practice and an online training centre offering Edge Effect training courses. 42 Degrees exists to ensure that the rights, needs and strengths of people with diverse SOGIESC are addressed safely, effectively and ethically in humanitarian and development settings.
So how is this different to Edge Effect?
42 Degrees is designed and managed by Edge Effect, as the new home of our services that support other organisations to improve their diverse SOGIESC inclusion. Edge Effect continues to undertake direct project implementation, participatory research, training, policy and practice development, CSO strengthening and other projects. For more details on current and recent projects visit www.edgeeffect.org; you can find our publications and topical papers here.
Who is it for?
You, and anyone else whose life involves humanitarian and humanitarian programs. That includes people who live in settings where humanitarian and humanitarian programs are taking place – and really that's everyone as the SDGs apply to all countries. You might be a humanitarian or development sector practitioner, an academic, student, journalist or another person with a commitment to diverse SOGIESC inclusion, equality and justice. Welcome, and please spread the word.
Why is it called 42 Degrees?
It's not about temperature, latitude or the meaning of life. When you see a rainbow, the light has entered a raindrop and then exited the raindrop at an angle of 42 degrees. For more details see this article on rainbows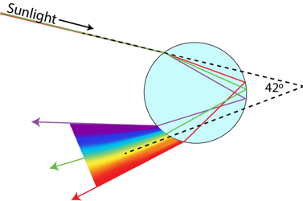 That's really cute.
Thanks! But it is serious too. We're keen for more people to see rainbows, and for violence, exclusion and marginalisation of people with diverse SOGIESC to end as soon as possible.
Who's who at 42 Degrees?
The site editor is Elena Robertson, technical and management support from Lana Woolf and Emily Dwyer. Thanks to interns – Shashi Rajendra, Purba Widnyana, Omar Elkashawy, Samantha Loffman, Kirsty McKellar and Anna Wiseman– who have contributed site content. You can read about Edge Effect staff here.
I need to talk with someone at 42 Degrees. How do I do that?
Sign-up for our newsletter, fill out our contact form, or email us at 42degrees@edgeeffect.org
Anything else?
Edge Effect thanks the Australian Government Department of Foreign Affairs and Trade for financial support that made this site possible.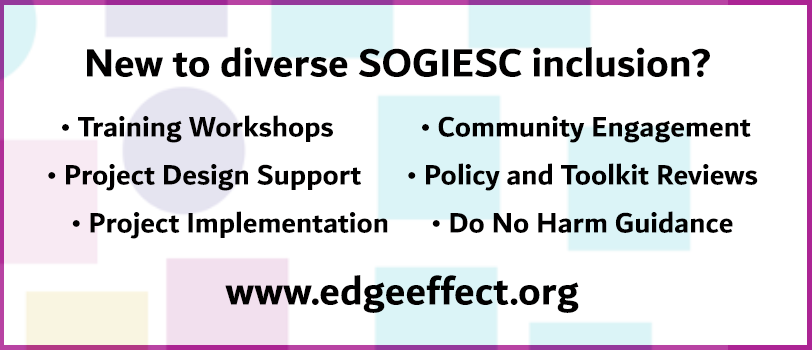 Most Popular Humanitarian Resources
Most Popular Development Resources